Pinelands mixed housing project gets R6bn go-ahead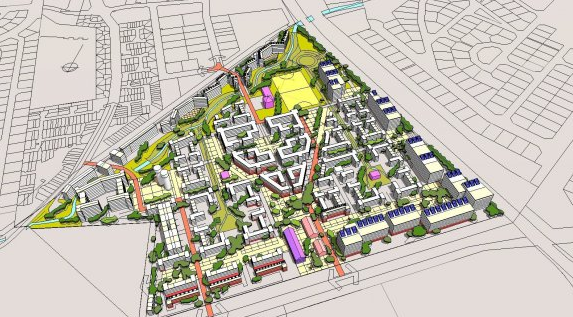 ---
---
06-12-2018
Read :
16
times
IOL
Source
Infrastructure and buildings services company Concor Construction has been selected to build the R6 billion mixed housing project on the old Conradie Hospital site in Pinelands.

This was announced by Premier Helen Zille on behalf of the Western Cape provincial executive yesterday.

The project will see 3 602 residential units, of which 1 764 will be grant-funded, affordable units being built on the 22-hectare site. The decision followed a 21-day public participation period.

She said the decision was on a land availability and development agreement basis, and was not an outright sale. "The provincial cabinet considered all public comments received during the 21-day public participation period in reaching this decision.

"Today is a significant milestone for redress of the apartheid spatial planning legacy, and for well-located, affordable integrated housing opportunities for citizens."

Zille said it had taken six statutory public-participation processes, including ongoing meetings with representatives from neighbouring communities and businesses.

Construction would cost and estimated R3bn, which will include commercial space, parks and recreational spaces, and two new schools.

In April, the Department of Transport and Public Works called on property developers to submit proposals for the housing development, which received opposition from Kensington, Factreton, Maitland, Pinelands and Thornton communities.

According to a notice published in the Western Cape Government Gazette on October 26, Concor offered to buy the Conradie site from the province for just over R200 million.

Construction was expected to begin next year and be completed in 2024.

Former Cape Town Mayco Member for Transport and Urban Development Brett Heron said he served on Zille's better living model work group and believed it was the most viable and spatially just way to respond to the housing crisis.

"However, I believe the model for providing well-located affordable housing is unsustainable since if it becomes the norm it will divert much needed public funding from other housing projects.

"The Conradie project is massively subsidised through the diversion of about R280m of Urban Settlement Development Grant funding from other City housing projects to provide for the bulk infrastructure.

"Thus, the catalytic road and other infrastructure is a public subsidy to a private developer that will take profits from the development."

Herron said the province and the City owned land that could be used to address the apartheid spatial legacy, but required a fundamental shift in the DA's attitude towards public land.
Sign up for Free Daily Building and Construction News
Recent News
Here are recent news articles from the Building and Construction Industry.
Have you signed up for your free copy yet?