The Awards Advisory is included as part of the subscription to the Tenders service.
This aspect of our service seeks to obtain the following lead information:
The name of the Contractor / Professional who was awarded the contract
The estimated value of the contract
The date the contract was awarded.
The Award Advisory also includes re-tenders, cancellations, withdrawals and deviations.
Our research team frequently encounters deviations whereby companies who have tendered decline, withdraw or do not meet the standards required. This presents further opportunities for subcontractors to become involved. The Award Notes will detail at what stage the award information was obtained.
Pricing
Subscribe
Trial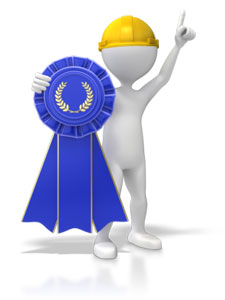 ---
New Tender Awards
Relevant Tender Award information based on your industries of interest are delivered daily directly to your inbox.
Key Award Information
Get the decision making award information in your inbox: client, estimated value (where available) & date of award.
Opportunity to Market
Great opportunity to market, build relationships & procure future business, and keep abreast with who has been awarded tenders.