Leads 2 Quotes
Price Bills of Quantity Online

Coded Bills
Customised Trades
Online
Why choose this Solution?
Leads 2 Quotes is an online platform used by Buyers & Estimators to send out price enquiries to their Preferred Suppliers.
The entire process is electronic, saving valuable time, and resulting in you receiving your spreads faster.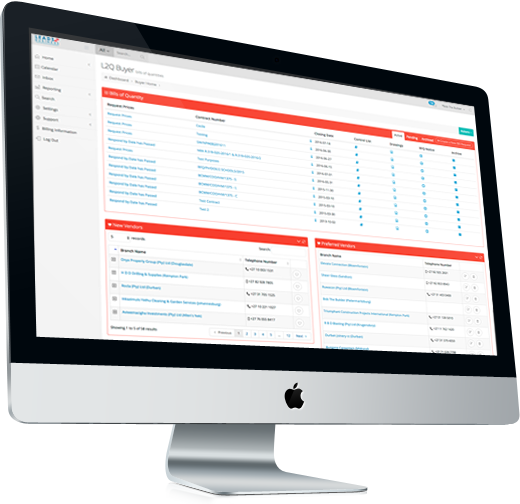 In the last 30 days:
91 896
Requests for Quotes Sent
212
Bills of Quantities Uploaded
934
New Directory Contacts
Why Our service?
Here are just a few reasons why our clients love Leads 2 Business:
Fantastic Support
Our friendly staff are contactable via phone, email & Live Help
Mobile Solution
Perhaps you do not have space for an app?
You can still use our service
on a mobile device
Reporting
Making data driven decisions is important.
Our reports make it easier
User friendly
Our user experience has been built thanks to your amazing input and feedback.
Happy Clients who use Leads 2 Quotes