Useful Links
Tenders

Tender Resources

Useful Links
---
---
---
---
Companies who advertise with Leads 2 Business
---
---
---
---
---
---
---
---
---
---
---
---
---
---
---
---
---
---
---
---
---
---
---
---
---
---
---
---
---
---
---
---
---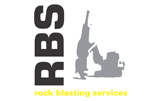 Rock Blasting Services began using explosives for controlled blasting in 1981 and today is one of the leading blasting companies in South Africa. With a highly skilled workforce and sound combined experience in blasting, RBS has developed the expertise required to provide the construction, mining and aggregate industries with state-of-the-art blasting. We have a strong reputation in the industry providing innovative and collaborative solutions to our Clients to address their unique challenges.
---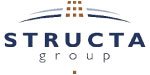 The Structa Group is a privately owned South African Company, which consists of various subsidiaries that supply structural steel products and related services for infrastructure, petro-chemical plants, industrial plants and mines in Southern Africa. The Group's diverse field of specialities include Telecommunication solutions and Mast expertise.
---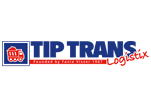 The Tip Trans Group consists of 4 divisions which work together to source, supply and deliver a complete range of bulk commodities with our specialized transport fleet. Tip Trans Resources provides a full range of aggregates and products, strategically sourced from across the Cape Province, to clients in the civil, agricultural and construction industries. Boland Organic Supplies deliver high-quality bulk organic material used in the agricultural and landscaping sector. Tip Trans Logistix has a large fleet of specialized transport and construction vehicles, equipment and trailers – ranging from 3 to 37-tonne combinations. N1 Paving Bricks & Blocks produce and supply a complete range of traditional and interlocking pavers available in a plain or exposed aggregate finish. We also manufacture customised paving bricks to suit your needs. Contact us for an integrated product and transport solution!