eThekwini changes building rules to prevent another UPL disaster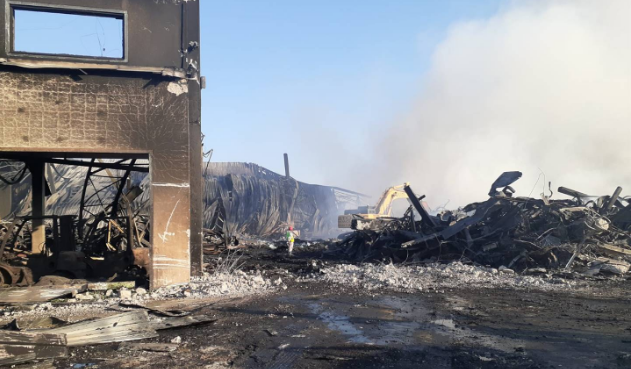 ---
---
13-01-2022
Read :
88
times
News 24
Source
The eThekwini Municipality has amended its definition of a commercial building in an effort to avoid another United Phosphorous Limited (UPL) disaster.
The amendment seeks to clear up the ambiguity between what is a commercial building for normal office work and a building for industrial use.
The move comes on the back of the disastrous spill at the UPL warehouse in Cornubia during the July unrest.
The warehouse was torched by looters and subsequently released a toxic cocktail of chemicals into the nearby rivers and onto the beach. The chemicals killed all marine life in the area and the harmful smoke from the torched warehouse resulted in a two-week health hazard for local residents.
A preliminary report by the Department of Environment, Forestry and Fisheries found that the warehouse was operating without the necessary permits.
One of the key findings in the report was that UPL had foregone an environmental impact assessment by misrepresenting itself as a commercial business instead of an industrial warehouse. The report goes on to further state that UPL would not have been allowed to operate near a residential area if an environmental assessment had been conducted.
The amendment was contained in a report presented to the Durban executive committee recently. The current definition under business and commercial building is, "property used for the activity of buying, selling or trading in commodities or services and includes any office and..."
The City has added an amendment which states, "but excludes a warehouse use and storage for industrial purposes".
UPL has denied any wrongdoing in the establishment of its warehouse.
Japhet Ncube, UPL South Africa spokesperson, said UPL's landlord, the Fortress Group of companies, was responsible for the development and establishment of the warehouse facility, including obtaining the requisite zoning approval from the relevant government department.
Sign up for Free Daily Building and Construction News
Recent News
Here are recent news articles from the Building and Construction Industry.
Have you signed up for your free copy yet?