Wind sector targets R400bn post-COVID-19 economic recovery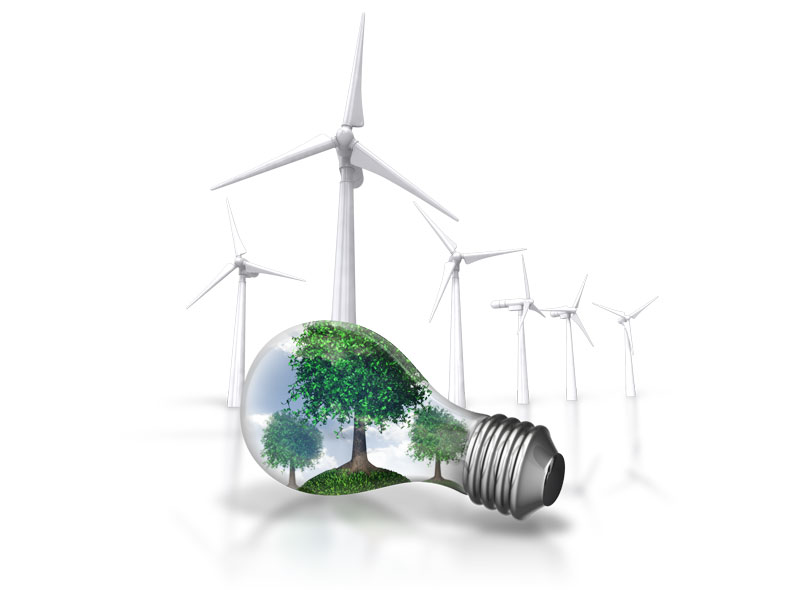 ---
---
26-06-2020
Read :
255
times
IT Web
Source
South Africa's wind energy industry is looking to make investments of between R300 billion and R400 billion and create 25 000 jobs in the next decade.

So said industry players this week, during a virtual panel discussion on the role of wind power in SA's economic recovery post-COVID-19. Click Here

The panel included local and international industry leaders in the wind power and economic sectors, namely Hulisani CEO Marubini Raphulu, Enertrag South Africa CEO Dr Tobias Bishof-Niemz, Meridian Economics MD Dr Grové Steyn, and Global Wind Energy Council growth and partnerships director Emerson Clarke.

The Integrated Resource Plan (IRP) 2019, SA's energy roadmap, currently anticipates that 1 600MW of new wind will be added yearly from 2022 to 2030 and 1 000MW of utility-scale solar PV will be deployed in most years over the same period.

Bishof-Niemz estimates the wind sector alone will invest between R300 billion and R400 billion and create 25 000 construction and operations jobs in South Africa by 2030 should the 1 600MW allocation be sustained.

Employment creation from the sector will come as a relief to SA's constrained job market after Stats SA this week revealed that unemployment in the country now sits at 30.1%.

Explaining how this can be achieved, Ntombifuthi Ntuli, CEO of the South African Wind Energy Association (SAWEA), tells ITWeb: "We have estimated that the roll out of 1.6GW per annum could attract about R40 billion to R50 billion annually from 2022 to 2030."

She points out this would be a blend of private equity and debt financing from both local and foreign investors.

"The sector would create direct jobs every year in the various sectors of the economy, particularly in the construction, manufacturing, transportation and logistics and professional services sectors. Undeniably, the economic activity stimulated by the construction of wind farms does not only impact the sectors mentioned above that the wind sector directly interacts with," Ntuli says.

"If the wind sector contracts a construction firm, this increases demand for construction supplies such as concrete, cables, steel for foundations, etc. This means suppliers would need to hire new factory workers to meet the increased demand; these would, therefore, count as indirect jobs."

Similarly, she adds, if a local steel tower factory procures steel plates from a local producer, the jobs created in producing steel plates for the wind industry will count as indirect jobs.

According to Ntuli, in the wind sector, the indirect jobs are created mainly in the finance, professional and business services sectors, manufacturing, sales, transportation and warehousing, construction, mining and extraction, as well as utilities.

Injecting clean energy

SAWEA says there are 12 wind farm projects under construction, which are due to reach commercial operations later this year.

It notes that although the farms were selected in 2014, the flow of investments wasn't activated.

In 2018, says the association, the power purchase agreements were signed and these projects commenced construction.

The total investment of these 12 wind farms, which account for 1.4GW of clean energy for the country, amounts to around R35.9 billion.

"It is important to consider that the country's economy is only now starting to emerge from the slowdown created by the COVID-19 lockdown, and South Africa is still technically in an energy crisis. Once the economy gets back on track, the energy demand will rise again and we will be right back to the pre-lockdown energy crisis," it notes.

Therefore, SAWEA is urging government to fast-track the issuing of Renewable Energy Independent Power Producer Procurement Programme round five in order to close the energy supply gaps created by Eskom's reduced energy availability factor, and the decommissioning plan tabled in the IRP 2019.

"The advantage of rolling out the renewables is that it delivers power on time and on budget within a period of 18 to 24 months, so it is the most feasible option to close the short-term capacity gap."

Ready and able

On the whole, the wind energy sector is gearing up for the next procurement round, says SAWEA.

"The industry is ready, and has been ready for the past five years. There are several projects that have already been developed, achieving all necessary authorisations. All that is remaining is submission in the next bidding round, which we expect should be issued before the end of 2020."

Meanwhile, during the panel discussion, Meridian Economics MD Steyn, who is modelling the economic impact of such an acceleration with the Council for Scientific and Industrial Research, argued that a large renewables-led green stimulus is one of the few substantial recovery opportunities available that do not require any fiscal resources.

Steyn called for political will and policy certainty, to push for an accelerated renewables rollout to deliver material economic and social benefits, while also bolstering much-needed energy security.

"This will create immediate economic and employment opportunities, while opening up prospects for the domestic manufacturing of renewables components. Additionally, this rollout will increase capital expenditure over the period to 2030 and lead to thousands of much-needed jobs, which will become even more crucial post-COVID-19," he concludes.
Sign up for Free Daily Building and Construction News
Recent News
Here are recent news articles from the Building and Construction Industry.
Have you signed up for your free copy yet?