Stressing the benefits of PT in civil construction and real-estate sectors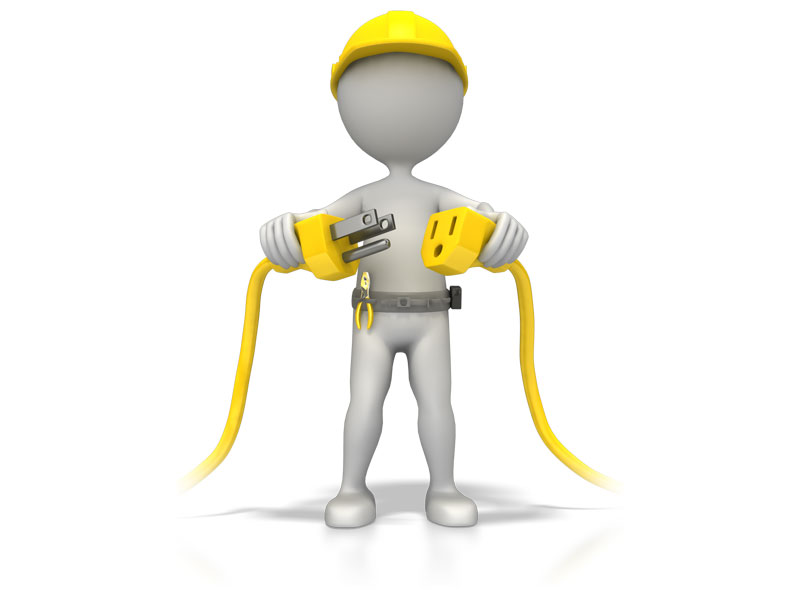 ---
---
29-11-2018
Read :
5
times
Press release - The Content Engine
Source
Innovation in the field of post-tensioning (PT) concrete has kept pace with the growth in global demand for the technology by both public-sector client bodies and private sector property developers.
It has allowed client bodies and their civil-engineering teams the world over to significantly optimise designs and accelerate construction on technically complex infrastructure projects.
Private sector property developers have long exploited the ability of post tensioning to deploy greater spans to reduce construction times and costs to design structures with fewer columns and, in so doing, optimise partitioning layouts of leasable areas.
Thinner than the equivalent conventional reinforced concrete elements, PT elements often require simple flat formwork reducing decking and striking times, as well as a reduction in the use of other construction materials, such as reinforcement and concrete.
However, one of post tensioning's other major advantages over conventional reinforced concrete elements is the high resistance it provides against cracking and control of deflections to reduce maintenance and repair costs over the entire lifecycle of the structure.
The technology has become an integral discipline in the structural-engineering fraternity as is evidenced by the growth in value of the entire value chain.
It grew from US$820-million in 2013 to US$860-million in 2016 in a trend that is expected to continue well into the future.
By 2021, for example, it is anticipated that the market value of the PT systems industry will have reached US$980-million.
Among the many global drivers behind this growth is Vorspann System Losinger (VSL) International with a track record that spans more than 60 years in the field.
Since 1954, the specialist contractor has registered more than 30 patents – the outcome of extensive research and development at its technical centres in Switzerland, Singapore and Barcelona.
The company's extensive experience in the field has also been harnessed by VSL Construction Solutions, a company that is wholly-owned by WBHO, one of the country's foremost building and civil-engineering contractors.
Paul Heymans, general manager of VSL South Africa, says that since its inception in 2002, the company has always maintained a strong working relationship with VSL International.
"Certainly, access to ongoing innovation and best international practice in the field has enabled us to retain our standing as one of the country's foremost design and construct PT specialists. This is on the back of our goal to maintain the highest possible quality standards and an ability to provide a cost-competitive service to the real-estate and state-driven infrastructure markets," Heymans says.
The company's comprehensive range of PT solutions, which includes both un-bonded and bonded PT systems, has been deployed on a range of technically complex projects across the country over many years.
Among these is VSL's recently introduced patented single strand bond PT system.
Single PT strands are housed in ribbed high-density polyethylene sleeves with each PT strand having its own dead and live anchor.
A benefit is that the design layouts are similar to un-bonded PT systems, which have been used widely in the market. An 18MPa concrete strength is required to fully stress each tendon.
This system complements the company's multi-strand bonded PT systems, which consist of several plain strands connected to a single large anchor, and are housed in either round of flat, oval-shaped galvanised metal ducts.
After full stressing, all bonded PT tendons are grouted with a cement based grout that is pumped into the sleeve.
The grout is injected at the one end of the tendon using an injection tube and bled out on the opposite end using a bleeder tube.
One of the major advantages of a bonded PT system is that the tension in the PT tendon is not compromised if the tendon is cut accidentally. They also provide higher ultimate strength, as well as reduced vibration and deflection compared to un-bonded PT systems.
Multi-strand PT systems are mainly used in heavy civil-engineering works, including bridges, reservoirs and silos, and some building projects where applicable while single strand bonded and unbonded systems are used almost exclusively in building projects.
The quality of grouting and the medium used in both systems is critical on all of VSL's projects and is, therefore, undertaken in a carefully-monitored and controlled manner.
This is considering that the grouting acts as an effective protection against corrosion of the strands to ensure the durability of the PT tendons for any application, while also serving as an effective bond between the tendon and the surrounding concrete.
VSL Construction Solutions appointed Epoxerite, a leading South African chemical solutions provider, to source the CEMI 52.5N cement that is used as the primary grouting material from prominent local producers and package the product in 25kg VSL pockets.
Heymans says, just as importantly, the company is also tasked with ensuring a consistently high quality of supply that adheres to European standards.
"Certainly, we are also extremely appreciative of our service provider's willingness to test the cement regularly to ensure that the material meets our onerous quality requirements," he says.
"This is a critical function considering that the selection of constituent materials, including both cement and additives, is one of the most important pillars for continuous and effective quality control. This is in addition to paying meticulous attention to the choice of the most appropriate mix design and adapting the mixing procedures to the selected materials, environment and equipment."
VSL Construction Solutions also places equal emphasis on the deployment of the correct equipment for mixing and pumping the flowable grout into the sleeves of the PT systems.
As a further quality control measure, these processes are only executed on site by qualified and trained personnel once the methods statements have been approved.
VSL first approached the Epoxerite team to secure a regular high quality supply of CEM1 52,5N on behalf of VSL Construction Solutions while working on the highly-acclaimed Mount Edgecombe Viaduct in KwaZulu-Natal.
Recently opened by the South African National Roads Agency Limited, it is the longest bridge viaduct in South Africa.
With a deck length of 947 m, it can also lay claim to being the longest incrementally-launched structure in the Southern Hemisphere, and VSL was responsible for post-tensioning all the bridge structures on behalf of the principal contractor, CMC de Ravenna.
Epoxerite packages the product under VSL Construction Solutions' label at its state-of-the-art factory in Westonaria, Gauteng to ensure the correct grade and quality of cement is readily available while meeting the safety requirements in terms of package size.
George Weideman, managing member of Epoxerite, says that he is proud of his long affiliation with a known leader in the PT field.
Notwithstanding a notable slow-down in construction activity in the country, Weideman points to ongoing development in the PT field that bodes well for the industry value chain.
This includes advanced PT designs to provide high levels of precision to optimise slabs.
Another sound example of cutting edge innovation in the field is external PT tendons on international bridge construction projects that can be accessed within the box cell of the bridge and, therefore, readily monitored and inspected during their lifetime.
This will significantly ease bridge repairs and maintenance functions, while also facilitating the swift raising of the carrying capacity of the bridge deck when necessary by being able to add tendons.
"These are just a few examples of the rapid rate at which the technology is advancing. This adds to the overall body of knowledge available to deliver infrastructure and buildings faster and more cost-effectively. Certainly, VSL Construction Solutions' ongoing involvement in milestone projects, such as the Mount Edgecombe Interchange, as well as private property developments, such as The Pearls Of Umhlanga and 1 Whiteley Road in Melrose Arch, demonstrate exactly why the company has remained at the cutting edge of the African PT industry," Weideman concludes.
For more information contact:
David Poggiolini
david@thecontentengine.co.za
Debbie Poggiolini
debbie@thecontentengine.co.za


Sign up for Free Daily Building and Construction News
Recent News
Here are recent news articles from the Building and Construction Industry.
Have you signed up for your free copy yet?