Paarl's Boland Park development 'first and only of its kind in South Africa.'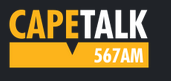 ---
---
17-11-2023
Read :
165
times
Cape Talk
Source
Renovations and construction is underway in Paarl to make Boland Oval an "integrated development".
Lester Kiewit speaks to Dr Werner Roux, of Staytus Collection, who are developing Boland Oval in the center of Boland Park in Paarl. Listen below.
Property developer Staytus Collection will build 700-plus residential units around Boland Park mid next year.
The development will be called Boland Oval which is being constructed in partnership with Cricket Boland.
Reports confirm that Boland Oval will probably be the first development in South Africa that incorporates a hotel, cricket pitch, stadium, shopping centers and more than 700 housing units with a gym and other amenities.
"In South Africa, it will be the first and only of its kind, size and nature of development." Werner Roux, Doctor - Staytus Collection
These upgrades mean more international games can be played in Boland Park without transporting players outside the area.
Roux says these "exciting" upgrades will give the stadium an amphitheater look and feel.
The housing around the area is described as "affordable", starting from R900k per unit.
Roux says that the construction won't impact Boland cricket pitch and surrounding areas negatively.
"This won't impact Boland cricket pitch negatively. Construction will be halted for games hosted during the time. But it will be a lively and exciting place to live. It will also uplift the repercussions for surrounding areas in terms of economic opportunities, job creation and new business opportunities." Werner Roux, Doctor - Staytus Collection
In future, Drakenstein Municipality will include social housing designed as a single precinct on the land next to the park.
Sign up for Free Daily Building and Construction News
Recent News
Here are recent news articles from the Building and Construction Industry.
Have you signed up for your free copy yet?