New training premises serves high demand for quality roofing and waterproofing training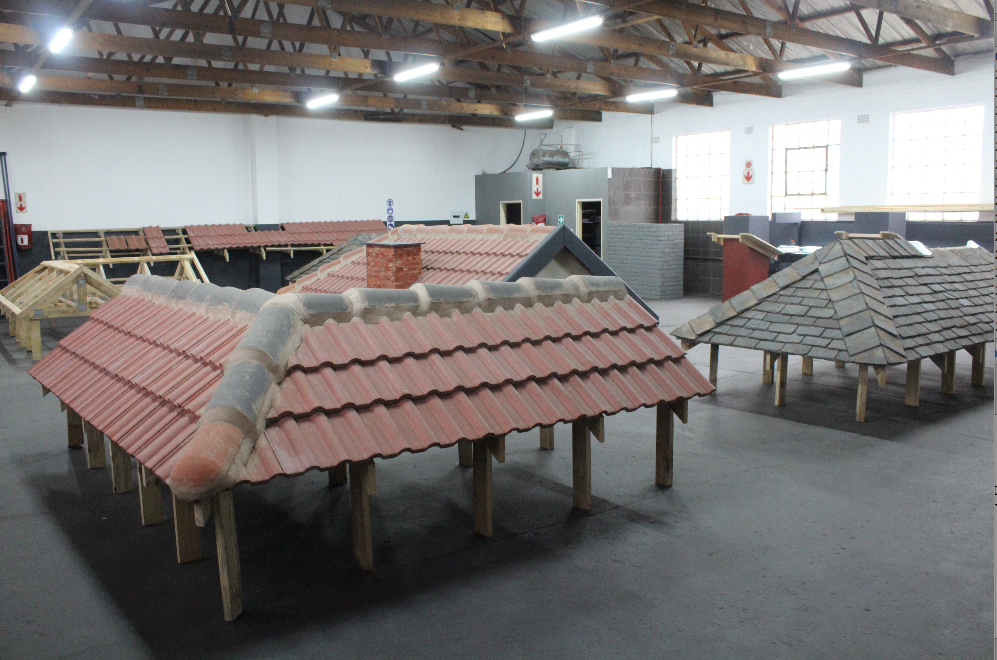 ---
---
04-08-2022
Read :
90
times
The Content Engine
Source
The Roofing Academy's new larger premises in Roodepoort provides an environment that is more conducive to learning and that can better cater to the high demand for the company's Construction Education and Training Authority-accredited roofing and waterproofing training.
Demand for The Roofing Academy's various courses is especially high among new roofing and waterproofing companies. Entering a highly competitive industry where there is very little scope for error, they want to ensure that their teams are equipped with the best skills that are required to get the job correctly done the first-time round. As reputable contractors, they are also committed to delivering ethical services and in a healthy and safe manner. This will ensure that they are able to grow and develop sustainable businesses. All of these important facets that provide contractors with a strategic competitive edge in the market are covered in various training modules at The Roofing Academy. They include health and safety; working at height; roofing and waterproofing; and ethics and consumer service. Notably, The Roofing Academy is the first and currently the only company to provide a National Certification in Waterproofing at a National Qualifications Framework Level 2.
"These 'start-ups' in the roofing and waterproofing industry are very innovative in their thinking. They want to be pacesetters, and this entails ensuring that their teams always keep abreast of the latest industry practices, trends and developments. The knowledge that their teams gain from our training is giving them a major head-start, while also bolstering their productivity, efficiency, accuracy and adaptability," Leonie Adams, General Manager of The Roofing Academy, says.
However, training also provides more benefits than just equipping employees with the skills that they need to perform their jobs to the best of their ability. Employees who are given the opportunity to grow and develop as professionals and individuals are more loyal, motivated and engaged, further improving productivity.
Companies that invest in training their employees also play a large part in driving up standards across the industry to the benefit of all stakeholders. The ultimate beneficiaries are property owners who enjoy a better experience working with their contractors and a higher quality of service.
The Roofing Academy is also preparing to receive many employees of one of the country's leading roofing and waterproofing companies. They will all undergo recognition of prior learning (RPL) to attain a National Certification in Waterproofing ahead of the imminent introduction of minimum basic quality standards in the roof repair and waterproofing industry. Other more established roofing and waterproofing companies have also expressed interest in the RPL. This programme, together with training that leads to a National Certificate in Waterproofing, is helping to professionalise a very important building trade.
The National Certificate in Waterproofing entails 65 days of theoretical and practical instruction, before employees complete their work-based learning with skilled and experienced teams. It is a comprehensive course covering all aspects of roof repair and waterproofing; scaffolding and fall arrest; as well as health and safety. Employees who have completed this training are equipped with the skills required to perform roof repair and waterproofing workmanship of the highest possible standard.
"Our learners are at the cutting-edge of industry practice once they have completed our courses. They have received instruction and mentorship from skilled and experienced built environment professionals, as well as completed work-based training with leading roofing and waterproofing contracting teams. Moreover, we continue to partner well-known participants in the roofing and waterproofing value chain to ensure that our learners have the opportunity to work with the best materials and tools during their training," Adams concludes.
For more information contact:
David Poggiolini
david@thecontentengine.co.za
Debbie Poggiolini
debbie@thecontentengine.co.za
Sign up for Free Daily Building and Construction News
Recent News
Here are recent news articles from the Building and Construction Industry.
Have you signed up for your free copy yet?