New KwaDukuza museum completion set for September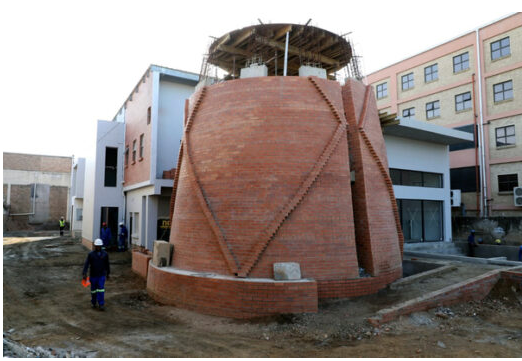 ---
---
05-08-2022
Read :
70
times
North Coast Courier
Source
The building is situated on the same site as the old museum on King Shaka street, which was torn down in February last year.
The construction of the new KwaDukuza Museum is well underway, with work expected to finish in September.
This was revealed during a recent oversight visit by KwaDukuza mayor, Lindile Nhaca.
A striking tower headlines the outside of the new structure, while the inside will accommodate galleries, meeting rooms, storage areas and other exhibition spaces.
It will become KwaDukuza town's most modern cultural centre, with aims to improve tourism and preserve cultural legacy in the historic area.
Despite the outside appearance of the original building, it held a rich trove of information collected in its 49 years of operation, having been opened in 1972 by the Stanger Women's Institute.
The new museum with a striking tower at the entrance is set to be completed by September.
Photo: KwaDukuza municipality.
The same information will be augmented by new displays which will give visitors a deeper understanding of the cultural relevance of KwaDukuza.
Funded in conjunction with the KwaZulu-Natal Department of Arts and Culture, the total cost is expected to reach R24-million.
Sign up for Free Daily Building and Construction News
Recent News
Here are recent news articles from the Building and Construction Industry.
Have you signed up for your free copy yet?