Lanseria International eyes 'airport city' development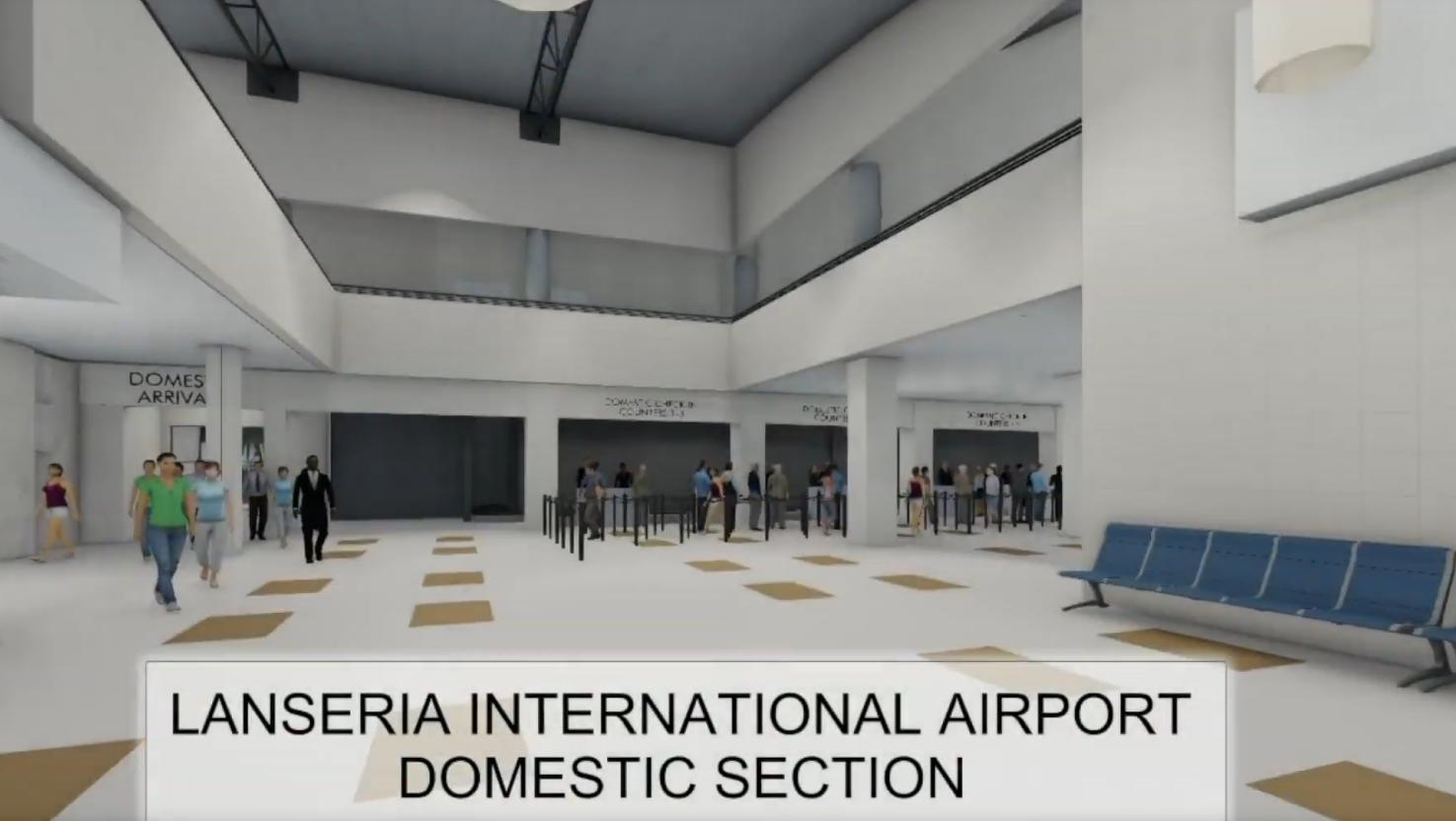 ---
---
28-10-2019
Read :
210
times
Moneyweb
Source
South Africa's fourth busiest airport, Lanseria International in western Joburg, is planning further infrastructure expansions, following the completion of a new R210 million, 1 000-bay, multi-storey parkade that officially opened on Friday.

With the privately-owned facility set to hit the three-million annual passenger capacity mark within the next 18 months, Lanseria International Airport CEO Rampa Rammopo tells Moneyweb it is looking to invest some R2 billion to double its capacity to six million passengers by 2028.

He says the masterplan includes establishing an "airport city" around Lanseria, that will include hotels and offices as well as a connection to the Gautrain network as part of its future expansion via Fourways.

"The new parkade is a major investment in the airport and is well integrated to include not just 1 000 new parking bays, but additional space for restaurants, retailers and banks as well as landscaped leisure areas," says Rammopo.

"This project is part of a much larger strategic commitment we are making to develop world-class infrastructure around the airport.

"We are looking to invest around R1 billion as part of our current three to five-year expansion plan, that will see the airport increase capacity from three million to 4.5 million passengers [annually].

"In addition to the new parkade, we are currently investing around R100 million in upgrading the terminal building and are planning our first hotel within the airport precinct," he adds. "Our longer-term masterplan to increase capacity to six million passengers by 2028, will represent an investment of around R2 billion."

https://www.youtube.com/watch?v=sV-kXLlJP5U

Speaking at the opening of the new parkade, Gauteng Transport MEC Jacob Mamabolo welcomed the development as well as the planned future investment, saying that major infrastructure projects unlock growth and boost local job creation.

"The airport has seen significant growth and has stimulated the growth of the area. As the airport continues implementation of its long-term strategic plan, we are hopeful that local community members that worked on the parkade will be re-employed on other projects at the airport."

Lanseria International has been achieving double-digit growth over the last five years.

Its owners last year claimed that with the planned expansion in capacity, the airport would likely surpass KwaZulu-Natal's King Shaka International Airport (KSIA) as SA's third-largest airport. However, according to figures from the Airports Company of SA (Acsa), KSIA has also seen a surge in growth; it is already handling more than six million passengers annually.

The airport received a major boost when British Airways launched a direct route between London and Durban last October.

With nine SA airports within its network, Acsa has a monopoly on key airports in most provinces, including the three main international gateways: OR Tambo International Airport (ORT) in Joburg, Cape Town International Airport (CTIA), and KSIA to the north of Durban. ORT is SA's busiest and largest airport with more than 21.6 million passengers annually, while CTIA handles just under 11 million.

Aerotropolis

With the growth of SA's major international airports, the concept of the airport city or 'aerotropolis' – essentially a city that develops around an airport – has gained prominence, especially in KZN around KSIA and Dube TradePort, and in Ekurhuleni around ORT.

Explaining Lanseria's airport city vision, Rammopo says the growth of the airport and surrounding area will support the development of such a precinct into the future.

"The aerotropolis or airport city concept is growing in SA, but we are looking at a smaller airport city for Lanseria," he says. "We are increasing mixed-use development around the airport with the new parkade. In addition, our first hotel being planned will be located next to the new parkade and will have between 100 and 120 rooms.

"We need to invest in expanding the airport and supporting facilities," he adds. "Lanseria's catchment area is also growing, with nearby developments such as Steyn City, Dainfern and Fourways as well as in development in the West Rand.

Rammopo concedes that it is still early days for the envisaged 'airport city', saying that much-needed bulk infrastructure in the area needs to be rolled out by the City of Joburg to expedite the development.

"Lanseria International is effectively Joburg's airport, as ORT is located within the Ekurhuleni Municipality," he points out. "Besides the Gauteng government, we need the City of Joburg's support. However, we understand that the city has constraints and needs to prioritise service delivery in existing areas."
Sign up for Free Daily Building and Construction News
Recent News
Here are recent news articles from the Building and Construction Industry.
Have you signed up for your free copy yet?