Gwaiing bridge re-tender process starts in 2024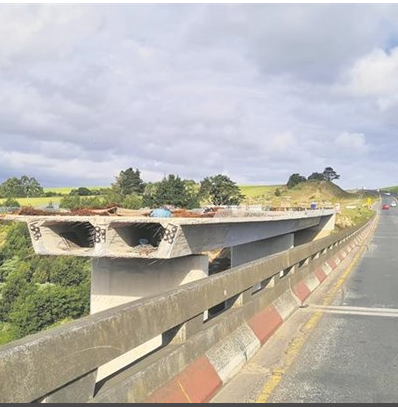 ---
---
17-11-2023
Read :
167
times
George Herald
Source
GEORGE NEWS - It has been six years since work on the widening project of the Gwaiing bridge on the N2 between George and Great Brak began and George Herald has several times in the past reported on the delays in construction.
The deserted, half-completed project always seems to amaze passing motorists and George Herald this week again received a letter, this time from a Gqeberha resident, who wants to know what the delay is and what it will cost the taxpayer. Read the letter on page 32 of today's George Herald newspaper.
The contract started in January 2018 and was to be completed in 30 months. The completion date was initially set for 28 July 2020.
When the original contractor on the project, KPMM Roads and Earthworks (Pty) Ltd, ran into cash flow problems, it started causing delays.
Sanral's western manager, Randall Cable, said the Covid-19 pandemic further constrained the contractor. Eventually, in April 2021, the contractor indicated that they could not proceed any further, and the contract was assigned to one of the subcontractors, Mamlambo Construction. However, they also ran into financial difficulty shortly thereafter and filed for voluntary liquidation in June 2022.
"This contract was eventually terminated and Sanral placed the new contract on its annual procurement plan," Cable said. "Sanral remains committed to completing the project."
The outstanding work on the bridge will go out on re-tender in February 2024 when the tender will be advertised. "It is expected that the procurement process will be completed, and an award made by September/October 2024."
To a question about the additional cost to taxpayers as a result of the delays, Cable said, "It is difficult to say what the additional construction cost would be to complete the bridge, as it will depend on the tender prices that are received once the tender closes in March 2024."
It is however expected that the costs will likely be higher, since the market conditions and allowances for consumer price adjustments have changed significantly since February 2022.
Sign up for Free Daily Building and Construction News
Recent News
Here are recent news articles from the Building and Construction Industry.
Have you signed up for your free copy yet?