Eskom wants to bank Thyspunt as 'strategic asset' for future nuclear power plant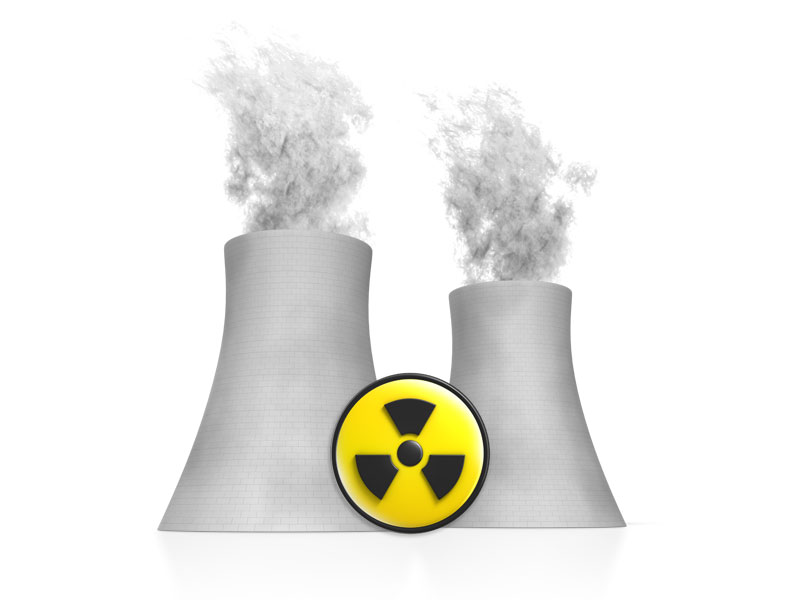 ---
---
26-08-2021
Read :
266
times
Fin 24
Source
Power utility Eskom has described Thyspunt in the Eastern Cape as a "strategic asset" that it wants to "bank" for future use as public hearings into its bid for a nuclear installation site licence got under way this week.
Located on an undeveloped rocky stretch of shoreline between the small towns of Oyster Bay and St Francis Bay, the area has long been on Eskom's radar as a possible site for South Africa's second nuclear power station.
Despite reports in late 2017 that Eskom had ditched plans to develop it in favour of Duynefontein, near Koeberg in the Western Cape, the site was never rejected and Eskom's official line is that both sites are still in the running to host nuclear power plants.
To obtain the licence, Eskom only needs to prove to the country's National Nuclear Regulator (NNR) that Thyspunt is a "suitable" location for a nuclear installation.
Civil society organisations and environmental groups have for years been arguing against building on the site.
On Wednesday, representatives from multiple organisations argued that Thyspunt was ill-suited for nuclear power because it is serviced by a single tarred road that bridges the Kromrivier near St Francis Bay.
Gary Koekemoer of the Thyspunt Alliance, a coalition of groups opposed to nuclear development at the site, was one of the speakers who argued that the bridge on the R330 would become a chokepoint if the area needed to be speedily evacuated.
"You would have a huge traffic jam. You wouldn't be able to get out," he said.
The hearings come amid a renewed push by Eskom and the Department of Energy to lay the groundwork for a nuclear programme, four years after a court ruling crippled the government's ambitious plan to build a fleet of nuclear power plants.
'A stable base'
The utility views the area as an ideal location for a future nuclear power station.
"We did not find any factors that could disqualify the site from accommodating a nuclear installation," said Eskom's chief nuclear officer, Riedewaan Bakardien.
According to Eskom, Thyspunt shows very low seismic activity, is unlikely to be flooded, and features "resistant rocks" which will provide a "stable base for the construction of nuclear installations".
Other speakers such as Makoma Lekalakala, a director of Earthlife Africa, took aim at Eskom's poor history of project management at Medupi and Kusile power stations.
"Eskom has a history of rushing through mega projects by hook or crook," she said.
The licence application did have some backers, such as Knox Msebenzi of the Nuclear Industry Association of South Africa, who talked up the economic benefits and safety record of modern nuclear power plants before his internet connection was lost.
During Wednesday's hearing, the NNR repeatedly noted that the licence Eskom is seeking would not allow it to start construction of a new nuclear power plant. Rather, the regulator said the application was for a licence to show the area was "suitable" to house a nuclear power plant.
Evacuation planning
While many speakers questioned whether residents of St Francis Bay, Cape St Francis and surrounding areas would be able to evacuate at short notice, officials from the NNR said that Eskom did not have to provide a comprehensive evacuation plan for the licence it was seeking.
Dr Sifiso Nhleko, the regulator's nuclear installation site licence project manager, said Eskom only had to show it was "possible" to develop such a plan at this stage in the licensing process.
"In other words – the submission must demonstrate beyond doubt that if one were to develop an emergency plan, it could be developed," he said.
Other NNR officials noted that evacuation and emergency plans would be carefully scrutinised if and when Eskom or other applicants applied for licences to actually construct nuclear power plants.
In response to criticisms that Eskom's emergency planning zone around Thyspunt was too narrow, Peter Bester, the regulator's programme manager for nuclear power plants, said this would also be investigated were Eskom to apply for a nuclear installation licence.
It was not possible to predict what kind of exclusion zone was needed without knowing what kind of nuclear power plants would be built, he said.
But he added that, under current legislation, all new nuclear plants built in South Africa should show they are so technologically advanced and safe that nearby communities would not have to be evacuated at short notice if something went wrong.
"If there is a new nuclear installation being constructed in South Africa, there should be no need for urgent protective actions [such as] the evacuation of people," he said.
The hearings continue on Thursday.
Sign up for Free Daily Building and Construction News
Recent News
Here are recent news articles from the Building and Construction Industry.
Have you signed up for your free copy yet?