Construction to start on R10 billion Cape Town Foreshore precinct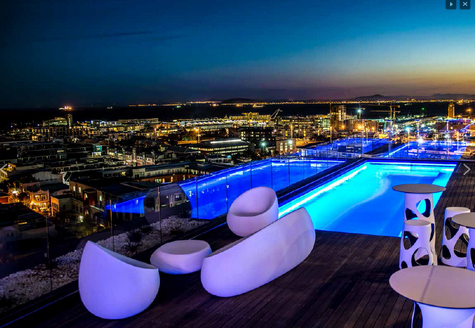 ---
---
28/03/2019
Read :
130
times
PropertyNews
Source
Construction of the Amdec Group's latest major mixed-use development in Cape Town, Harbour Arch, is scheduled to start in the next few weeks.

As with Amdec's award-winning mixed-use precinct in Johannesburg, Melrose Arch, this smart precinct is based on new urban principles and a demand for properties that offer a live, work, and play lifestyle.

"New York, London and Sydney have embraced the concept and demand is spiking for liveable areas that provide a safe and secure environment," says Nicholas Stopforth, Managing Director at Amdec Property Development.

"Interestingly, at its annual general meeting in November, the Cape Town Central City Improvement District said the city was moving swiftly to being an around the clock economy and so needed to address the critical issue of safety which comes with being a 24-hour CBD.

"The core appeal of the R10 billion Harbour Arch mixed-use development is that it provides people with a safe, walkable precinct to meet all their daily needs within easy reach. The new urbanism trend which requires all daily needs to be within walking distance is well established and gaining significant traction in South Africa, with developments like Menlyn Maine, Melrose Arch, and now Harbour Arch as prime examples."

Stopforth says Harbour Arch combines all the elements necessary for 24-hour city living in a safe and secure environment that follows global best practice around sustainability.

He believes, from personal experience living and working in mixed-use developments, that the new urbanism style of living can have a meaningful impact on the way people live their lives.

"From my own experience, it's a convenient, comfortable lifestyle. You never have to get in a car in the morning. You no longer have that hour, or longer, of commuting twice a day. You can rather use that freed up time as you choose," he says.

The 5.8 ha Harbour Arch will feature six individual tower blocks and 200 000 m2 of usable space for residential, retail and office space.

Harbour Arch's initial development phase – No 1 Harbour Arch – will comprise 432 apartments, retail, leisure, and commercial office space. Stopforth says construction is due to commence soon.

In addition to a residents-only pool, exercise area and terrace on the 17th floor, the building will also feature a roof garden and a viewing deck on the 24th floor. Other features of the building will include waste recycling, water-saving facilities and rainwater harvesting, a centralised district cooling plant, and low-energy LED lighting.

The mixed-use precinct will include well-managed and maintained infrastructure, as well as 3 500 parking bays.
Sign up for Free Daily Building and Construction News
Recent News
Here are recent news articles from the Building and Construction Industry.
Have you signed up for your free copy yet?