Construction resumes for Orchards Clinic: Six months to completion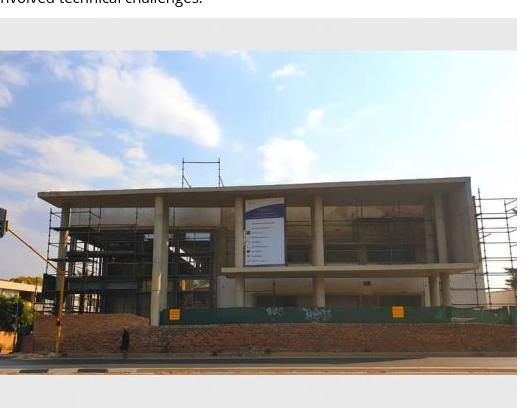 ---
---
29-10-2020
Read :
180
times
Rosebank Killarney Gazette
Source
Following years of delays, construction has resumed on the Orchards Clinic site at the corner of Louis Botha Avenue and Oaklands Road.

Ward 74 councillor David Fisher welcomed the resumption of work on the proposed state-of-the-art clinic, which is expected to be completed in the next six months.

The Johannesburg Development Agency appointed a new contractor, GVK-Siya Zama, who resumed work on the site on 21 September.

The JDA said that there were many challenges over the years with a new engineer appointed in 2018 to create a design solution as a corrective measure following allegations of a structural under-design by the previous appointed engineer. Remedial work was then undertaken to create a stronger structure, which was completed in March last year. Previous contractor Fikile Construction failed to meet the deadline of completing the project by September last year.

JDA CEO Anthony Ngcezula said, "The JDA remains committed to completing the clinic which will offer greatly improved healthcare services to residents of Orange Grove and neighbouring suburbs."

The clinic will include 20 consulting rooms, emergency facilities, antenatal, ARV and TB service facilities as well as a courtyard, office space and a parking area for staff and patients.

Fisher said that though there have been many challenges along the way, he looks forward to seeing the project completed. "Most of the work now is internal fittings and should not cause a noise disturbance. "The contractor is aware of the surrounding residents and has undertaken to minimise the impact of their work."

Community liaison officer Nomalungelo Skosana said that the new facility will mean a lot for local residents who have needed to visit facilities in Yeoville, Alex and Hillbrow during construction.

Skosana added,"The new contractor began work on 21 September and things are already beginning to take shape. Subcontractors are on-site and the team is working well. I urge community members to be patient with us during this time."

MMC for Planning and Development Lawrence Khoza said, "This facility is critical for the residents of Johannesburg. If there is one thing we have learnt from the Covid-19 pandemic, it is that access to healthcare is highly critical. We, as the City of Johannesburg, will be resolute in ensuring that this project is completed on time and that this facility will create access to healthcare."
Sign up for Free Daily Building and Construction News
Recent News
Here are recent news articles from the Building and Construction Industry.
Have you signed up for your free copy yet?