'Extortionist epidemic' on construction sites could cripple SA economy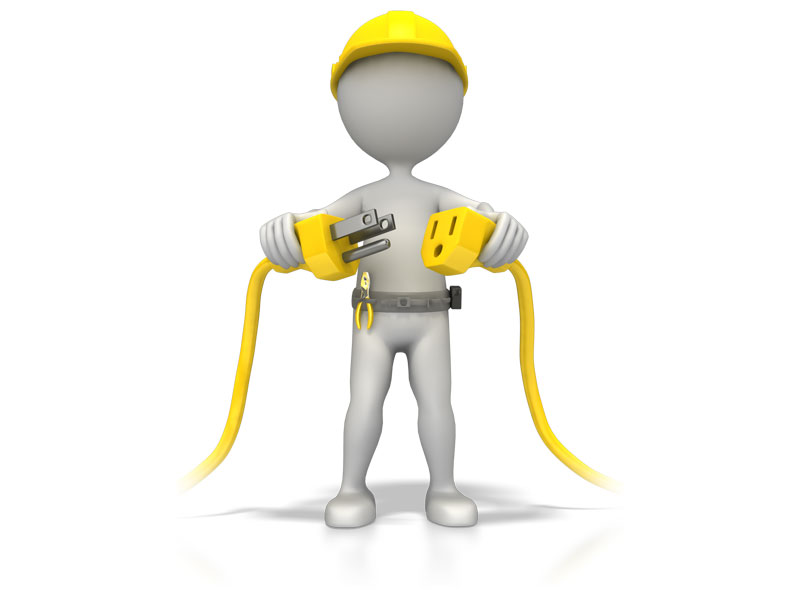 ---
---
26/03/2019
Read :
51
times
Moneyweb
Source
An industry is on the brink of collapse and, while appeals for help are being made, responses are slow.

NOMPU SIZIBA: The construction industry is at the brink, with a number of key construction firms having gone into business rescue, and others going into voluntary liquidation, and those not there yet are barely keeping their heads above water. A number of factors have conspired to create an adverse environment for the construction sector. The key ones include a slowdown in government infrastructure spending, government not adhering to principles of on-time payment to contractors, the generally lacklustre economic growth environment, and the growth of the sinister phenomenon of the construction mafia. On top of this, there is a feeling that government has not seized on the decline in the construction sector with the necessarily urgency.

Well, to tell us the latest goings-on in the construction industry and the way forward, I'm joined in the studio by Yunus Bayat, who is at the Association of South African Quantity Surveyors, ASAQS, and Roy Mnisi, who is on the line and is executive director at Master Builders South Africa, MBSA. Thanks very much for joining us, gentlemen.

Roy, let me start with you. In the last year or so, how many construction firms have fallen, and what is the common thread between them, if any?

ROY MNISI: Thank you very much, Nompumelelo. Good evening to you and all the SAfm listeners. Master Builders South Africa is a federation of employers in the construction industry. Our primary objective is to promote the interests of our current 4 000 members, including contractors, construction firms, small and medium in size, as well as JSE-lised companies in the country.

We are very concerned about the fate of our industry, more especially the state of violence, intimidation and destruction of property on construction sites. The construction industry is in a period of unprecedented decline emanating from, among other things, a labour non-payment by government. There you are talking more specifically about municipalities who are unable to pay our contractors, provincial governments who are unable to pay our contractors, national government as well as state-owned companies.

Secondly, we have the spate of violence, destruction of property in the construction industry done by the so-called local business forums. I'll talk to that at a later stage. As you said during your introduction, the sluggish economic growth hasn't done well to assist our industry to pick up from the losses of the past.

So all that combined has resulted in a lot of our companies filing for voluntary liquidation, some of them filing for final liquidation. You will have read about Basil Read filing for business rescue last year, and Group Five has followed suit this year. All those combined has actually resulted in the decline or the collapse in the construction industry, and we have been calling upon government to start doing something about this – and the time to talk about this is gone.

We cannot afford to talk about it anymore. We need to be doing something, we need to come with action that will help resuscitate our industry if we are to actually prevent it from collapsing totally.

NOMPU SIZIBA: Yunus, what do you see as the biggest threats to the construction sector right now?

YUNUS BAYAT: Hi, Nompu. First and foremost, thanks for having us. Roy, how are you doing? It was good listening to you there.

Roy has pretty much covered everything fairly well, so that's good. But this entire matter is a very serious threat, because this matter can be looked at, in my view, as equal to the other challenges that South Africa faces right now. If we look at our state-owned enterprises which are crumbling. As we speak right now the lights could just drop suddenly and we know where that comes from.

So we have enough challenges already in South Africa, and this is just going to be something new altogether. In my view, and we share similar thoughts with other professionals in the industry, we believe that this kind of extortionist type of epidemic that is going on, on construction sites, has the potential of having a crippling effect on our economy. Why we say that is because we are dealing with the construction sector here, which is, if not the largest, one of the largest contributors to the South African economy.

NOMPU SIZIBA: Roy, is there any satisfaction with how police officials are dealing with the construction mafia, because they seem to be really posing a massive problem in terms of just coming onto building sites and taking over with arms, even? What's your level of satisfaction, and have you approached authorities about this? What sort of reaction have you been getting around this issue?

ROY MNISI: Thank you. We have been engaging with authorities, more especially the sector departments – the Treasury, the Department of Public Works, the Ministry of Police at the provincial level and at the national level. I must say to you, Nompumelelo, that we are not happy with the manner and the speech in which the matters are being dealt with.

Let me indicate, first and foremost, that these forums masquerade as people, a formation fighting against economic exclusion in the construction sector. But they are not. If you look at their modus operandi, they attack all sites, including sites with local general contractors, many of whom are SMMEs and companies owned by the previously-disadvantaged individuals. They intimidate contractors everywhere. They bury equipment on sites, they even go to the extent of killing. Quite honestly one is taking a risk just talking about this. But somebody has to do it.

As a federation of employers, we have always said that we are not afraid of economic transformation. We are fully behind it and encourage our members to fully comply with the requirements of the BBBE Act, the sector codes, for example.

But they continue to do what they are doing, and because they are incentivised if I can say that, because we report them to the police, who do nothing about it. Earlier today, one of the federations talked to your colleagues and indicated that there was a contractor killed in KZN, everybody knows about them. But, as I'm speaking to you now, those people haven't been arrested. So quite honestly, you can say without a doubt that government and more especially the law enforcement agencies, are not helping the cause. They are not assisting us at all. What these people are doing is truly criminal. As the saying goes, business is business. But we expect our member companies to do more than that.

We also responded by going back to our members and telling them, urging them to make sure that they comply with the transformation laws of this country. That's the least we can do, but we cannot accept a situation where the government allows lawlessness to happen anytime, anywhere. They have done a lot in terms of making sure that we obtain a court interdict.

But this is what happens. Look today, Laurence goes and intimidates people on site, we will go and obtain an interdict. Tomorrow Laurence does same thing. We will obtain an interdict. Next week Bongani goes and does the same thing. We obtain an interdict. We cannot work like that. When people realise that there are no consequences, they will keep on doing that. They have to be appealing to government to start doing something about it. We cannot have this going on forever.

NOMPU SIZIBA: Let me come in there to give Yunus some opportunity. Yunus, you mentioned that it's not just small construction developments being affected by this, but large projects which have resulted in key project developers walking away. It's understandable that you want the rule of law to take affect, but what remedial measures do you want to be put in place so that the situation doesn't get any worse?

YUNUS BAYAT: That's a good question, Nompu. Right now, as things stand, from the information that we have received it appears that at this stage there are up to 78 of the larger construction projects in South Africa that are already affected. Just yesterday, I drove past a project in Durban and I thought to myself, wow, this site is still on standstill. That's two sites that I drove past, actually. The other one is the famous Oceans development. But that has its own different set of challenges.

The situation is really quite grave. It's one of those situations where you are going to say it can't get any better, it can only get worse. It will only get worse. But we don't want to say that. We can't be wanting to say that. We have a lot of expertise in this country, we have professionals, experts, we've got the government. The government is running a decent EPWP programme, which is known as the Expanded Public Works Programme, which works. Yes, it is under severe criticism and strain at the moment. That is all yet to be dealt with. Government can grapple with that how they want to. They have their own challenges within that programme as well. This is on the same tones, but being approached in a very unacceptable manner. The barbarism that goes with it, the modus operandi is unacceptable.

We hear what they are saying, we understand what they are all about, but we want to put out a statement to them, together with MBSA and all the other bodies and organisations and associations that are responding to this crisis – which is where we are right now – we want to say to these guys, look, let's try and find some sort of a resolve. Let's even haul in government and tell them, guys, we really need to sit and talk because this is a force of its own. They are not going to stop. As Roy just said now, Sipho goes to site, and gets interdicted. The next day Bongani is going to site and then the next day – and it's just going to carry on.

Before you know it, if you look at in the case of this Mtentu bridge project down in PE or the Eastern Cape somewhere – I think that was an Aveng Grinaker project – but my understanding here, from what we are hearing in reports coming back from the foreman and the project managers, is they are busy on a very unique project which is highly engineered, has a specific engineering design particularly for that particular bridge, meaning that its style and nature of construction cannot be halted for more than a certain short period of time, beyond which the engineering design and engineering outcome starts becoming defeated. We are talking about a bridge here. In the future millions of people are going to cross these bridges with motor cars, trucks, buses and human beings. We want that bridge to be there as long as all our other bridges are holding up really well in South Africa, simply because we build good bridges. We have always built good bridges. We are South Africa, but we need a change – and this is really crippling matters.

NOMPU SIZIBA: Roy, with all the calamity we've discussed in terms of the construction mafia, the economic dynamics and so on that are affecting the construction industry, how is this translated on job losses, and what sort of contribution has the construction industry made overall to the bigger jobs picture traditionally?

ROY MNISI: The impact and consequences are very dire. It has already been indicated that many engineers are leaving the country, many construction companies are shutting down their businesses, many are closing up shop, many employees are losing their jobs, many families are losing their source of income, not counting investment in the sector.

In the future we may actually have to rely on foreign capitalisation to build our infrastructure , but as to your question, of employment is dire . I must indicate that the construction sector contributes approximately 11% of the entire South African workforce. So you can imagine, these companies are stepping down … You can imagine the number of people that have been losing their jobs, the number of families that will go to bed hungry because their breadwinners have lost their jobs. The consequences and the situation are very dire, very dire.

NOMPU SIZIBA: Yunus, touching on what Roy has just said, like with anything else in life, if you don't continue practising at something, your ability to do it then diminishes. So if you are going to get a situation in the local South African construction industry, if they are not getting enough jobs and having to let go of people and basically not exercising the practice of building and doing project work, then Roy did talk about having to import capacity from overseas, effectively killing the ability of local South Africans to build the economy.

YUNUS BAYAT: Absolutely. Let me try and answer your question like this, and I haven't done any research – I'm going to, after we are done here, Google is there – but I'm going to take a guess here and say that the construction industry in South Africa probably contributes anywhere between 20 and 30% of our GDP, if not more. I may be wrong. I haven't done adequate research here. But if what I am saying is correct, or even anywhere close to what it is, even if it's less than that, even if it's only 10%, 10% is a huge chunk of a GDP. We are talking about crippling 10% of our GDP.

Roy has already correctly given you some examples of what's going on. I read something earlier today in a press release from SASEC, something to the effect that at this stage up to 110 civil/structural engineers and other construction experts – meaning highly professional and highly specialised construction foremen, project managers, and so on – have already fled the country. If it's 110 now, that's 110 too many. It's not even 100 too many. We can't be losing our professionals, because then when we get a spreadsheet that says South Africa's skill shortages, engineers, we need so many thousand engineers, we need so many thousand quantity surveyors, we need so many thousand architects. Here we've got the people and they are walking away. They are fleeing the country because they are having guns pointed at them. They are having AK47s pointed at them. This can't be. We need some normalisation in our industry.

NOMPU SIZIBA: Gentlemen, time constraints mean that we have to end this conversation, but there is so much more to talk about. Hopefully we'll do that in the future. Thank you very much both for your time.
Sign up for Free Daily Building and Construction News
Recent News
Here are recent news articles from the Building and Construction Industry.
Have you signed up for your free copy yet?